I am in party planning mode at the moment, I have Lachlan's 7th birthday coming up at the end of August and Claire's 1st birthday at the start of October. The birthday celebrations are always at the back of my mind, so if I see something that may fit the theme I purchase it and tuck it away, just in case I can't find it closer to the party.
The internet and blogging world provides new ideas and inspiration each day, so lots of ideas are put in the party planning folder as I come across them. I am loving the use of giant balloons as a feature on a candy table.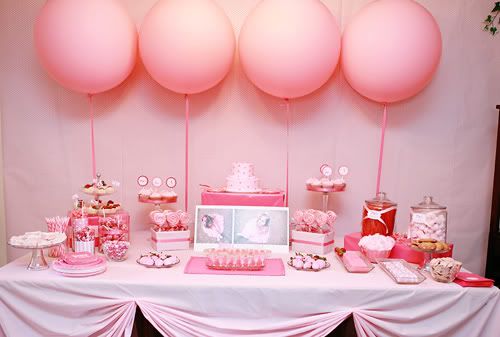 The colour scheme for Lachlan's party will be yellow, green and red with a touch of black. The cake will be a Super Mario Bros theme, I am thinking a castle with the characters climbing the walls at the moment, but how it all comes together may change as I start to make it!

So this has now changed since posting this afternoon, Lachlan has decided he wants a Lego themed party, so the colours will stay the same, the cake will now resemble lego in some form. Much easier than making Mario related figurines!! It will make the party favours fun now, I will be off to search for little boxes of lego. This is now locked in and there will be no changing of anyones mind, I have this in writing now, LOL!!!

I have purchased some green and yellow M&M's and mentos (thankyou to the socceroo campaign at the supermarkets during the World Cup!!!) for the candy jars. Some jaffa's will also be on the list.
I have a gorgeous black cake stand coming for the cake to be displayed on from Sharnel Dollar Designs. So am now on the hunt for some black serving plates and bowls.
It will be a pink, white and mauve birthday princess theme for Claire's birthday in October. I have purchased Claire's outfit and lot's of other supplies for the candy / dessert table.
These gorgeous items arrived in the post yesterday.
Ruffles will play a big role in the decorations and the cake. Thinking about it I have lots to do!!
Off to search for more inspiration. Enjoy your weekend.
Mrs KT :)